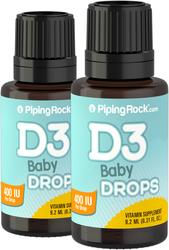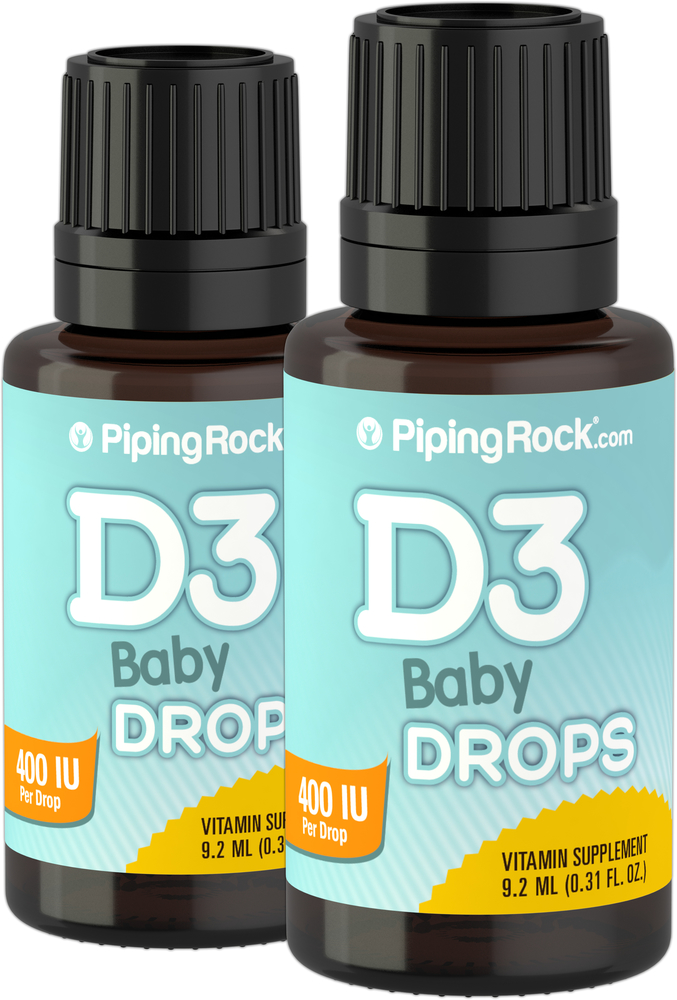 Baby D3 druppels vloeibare vitamine D 400 IE 365 porties, 9.2 mL (0.31 fl oz) Druppelfles, 2 Druppelflessen
Onze prijs:
AWG ƒ 17.99
(25% korting)
Feiten over supplementen
Grootte portie:
1 Druppel
Porties per verpakking:
~365
Hoeveelheid
per portie
% dagelijkse
hoeveelheid
(DV)
Vitamine D (zoals D3-cholecalciferol)
400 IU/ 10 mcg
100%
Overige ingrediënten:
Medium Chain Triglyceriden, Zonnebloemzaadolie
Uitleg:
Voor kinderen die volledig of gedeeltelijk borstvoeding krijgen, dop verwijderen, fles voorzichtig HORIZONTAAL kantelen tot er 1 druppel vrijkomt in het flesje van de baby. Moedermelk, poedermelk of sap toevoegen, of toevoegen aan voedsel. Na het vrijkomen van 1 druppel, de fles onmiddellijk rechtop zetten. DE AANBEVOLEN DOSERING NIET OVERSCHRIJDEN.
Claims:
% van de dagelijkse hoeveelheid voor kinderen tot 12 maanden - 100% % van de dagelijkse hoeveelheid voor kinderen van 1 tot 3 jaar - 67%
LET OP:
Buiten bereik van kinderen bewaren. Raadpleeg voor toediening de arts van uw kind. Dit product vereist toezicht van volwassenen en mag niet door kinderen worden verstrekt. Niet gebruiken als uw kind allergisch is of gevoelig voor een van de ingrediënten. Bij ongewenste bijwerkingen het gebruik van dit product onmiddellijk stoppen en de kinderarts raadplegen. Indien het zegel is of ontbreekt, moet u het product niet gebruiken. Koel en droog bewaren. Gekoeld bewaren is niet nodig.
Andere maten
Gerelateerde producten